Integrated Openings Solutions: St. Louis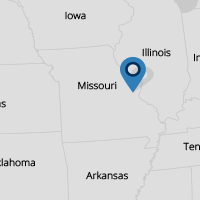 Integrated Openings Solutions (IOS) is a commercial and architectural openings solutions company. We provide industry leading commercial door and hardware products and services to help make buildings smart, aesthetically pleasing, code compliant and sustainable. We know that for buyers, navigating an evolving market of hardware, brands, functionality, and building codes can lead to confusion. This is where you can call on IOS to be your one-stop shop for all your commercial door and hardware needs.
Integrated Openings Solutions- St. Louis is best for architectural door hardware, architectural & commercial wood doors, speciality doors, access control, automatic doors, door repair, and much more. Check out our full list of capabilities.in the St. Louis area.
132 Workman Ct
Eureka, MO 63025
(314) 900-DOOR (3667)
Boeing Production Plant
Mascoutah, IL
Marriott Airport Hotel
St. Louis, MO
Dollar General Store
Troy, MO
Missouri Veterans Home
St. Louis, MO
St. Luke's Surrey Place
Wentzville, MO
Wentzville RIV School District
Wentzville, MO
The St. Louis Zoo
St. Louis, MO
Dierbergs Markets
Greater St. Louis Area