Sectional & Rolling Doors
Sectional doors and rolling doors offer safe, secure, and convenient access to industrial and commercial spaces. They're sturdy, reliable, and Integrated Openings Solutions offers a large variety of manufacturers and measurements. As a result, our customers get the right doors for their needs.
Sized for foot traffic, forklifts, or large vehicles, rolling and sectional doors save space and stay out of your way. No matter the measurements you need your door to fit or building codes you need to satisfy, IOS has the sectional or rolling doors to suit your facility.
Firstly, an IOS team member can walk you through the decision-making process. They will offer expertise on what sectional and rolling door solutions make the most sense for your building's functions. Secondly, they will also identify the color, material, and manufacturer options that best compliment the look of your facility.
And we don't just sell you a door. The IOS team is with you from start to finish. We ensure your door installation is done right and your door will stand the test of time and use. We'll set you up for success by performing a complete test and inspection. We also provide training to get the most out of your new sectional or rolling door.
Whether you need one door for your business, or a multi-door plan for a large facility project, IOS has designed and implemented amazing sectional and rolling doors for customers like you. For the best in service, options, and quality of installation, Integrated Openings Solutions is the building partner you're looking for.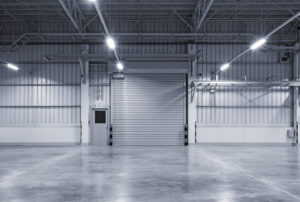 Want to learn more about how we help clients with Sectional & Rolling Doors?