Press Release
IOS provides labor, materials, and equipment needed for building access security upgrades and touchless entry solutions.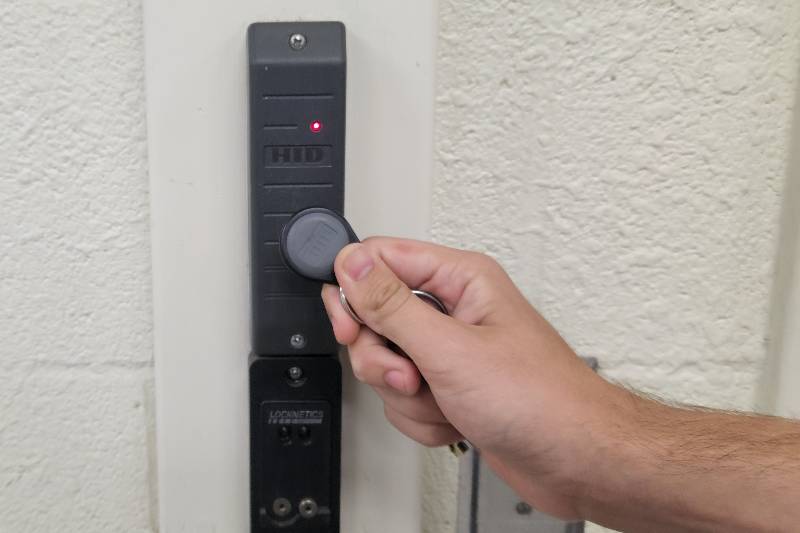 Olathe, KS September 15th, 2022: Integrated Openings Solutions is proud to provide upgraded security and access capabilities to the University of Central Missouri (UCM). The campus is located in Warrensburg, Missouri, and serves a student body of over 11,000 individuals. Interior and exterior security and access control upgrades will enhance campus security and provide touchless entry to 45 buildings on campus. Across all buildings, over 600 doors will be upgraded.
"We are thrilled to partner with this important public institution and strengthen their security capabilities. UCM's electronic access control project will promote a safer community environment while offering greater convenience to students and faculty alike."

-Zach Donovan, General Manager, IOS
This project was made possible through Higher Education Emergency Relief Funding (HEERF) which was designated in 2021 as a part of the Federal Government's response to the pandemic. UCM's Board of Governors entered a contract with IOS to provide all the work, materials, and additional equipment needed to upgrade building access, increase security capabilities, and add touchless entry to doors across campus.

"We are doing this project in phases," said Mark Papsifakis, supervisor of Parking Services and Access Control for the UCM Department of Public Safety, "Phase I is basically putting in the infrastructure. We are installing wiring and the openers in doors that don't already have them." Once the infrastructure is in place, UCM will immediately see improvements to their security capabilities. "The upgraded software that we are getting will also give us lockdown abilities," Papasifakis said.
Out of the 601 total doors included in the project, 181 of those are exterior doors. 311 are new interior doors, and an additional 109 offline access locks at the university will be made electronically accessible. The new campus security system will give UCM's Access Control department the ability to program access points to open only for authorized individuals.
"We invested hundreds of hours working closely with the UCM Facilities and Engineering team. In doing so, we partnered with strategic vendors to assure the most reliable solution. I am personally looking forward to seeing the completed solution in action this upcoming year."

-Jesse Rice, VP of Access Control and Integration, IOS
The benefits of this project outlined above will have a noticeable and positive impact on campus safety and health now and in the future. UCM's new doors and electronic access points will help the University provide a more secure and accessible experience to all who step foot on this historic campus.
Visit integratedopenings.com/capabilities to learn more about how IOS can help you improve the safety and accessibility of your building.
---
About Integrated Openings Solutions, LLC – IOS fabricates, distributes, markets, and sells commercial and architectural metal and wood doors, frames, hardware, automatics, access control, sectional/high-speed roll-up doors, storefront systems, and gate access systems, and performs related services, including turn-key installation and fire/code inspections, for government, warehouse and industrial, hotel and hospitality, multi-family and assisted living, school (K-12 and university), hospital, and retail customers across the United States. IOS is led by a team of experienced industry leaders. For more information, visit www.integratedopenings.com.