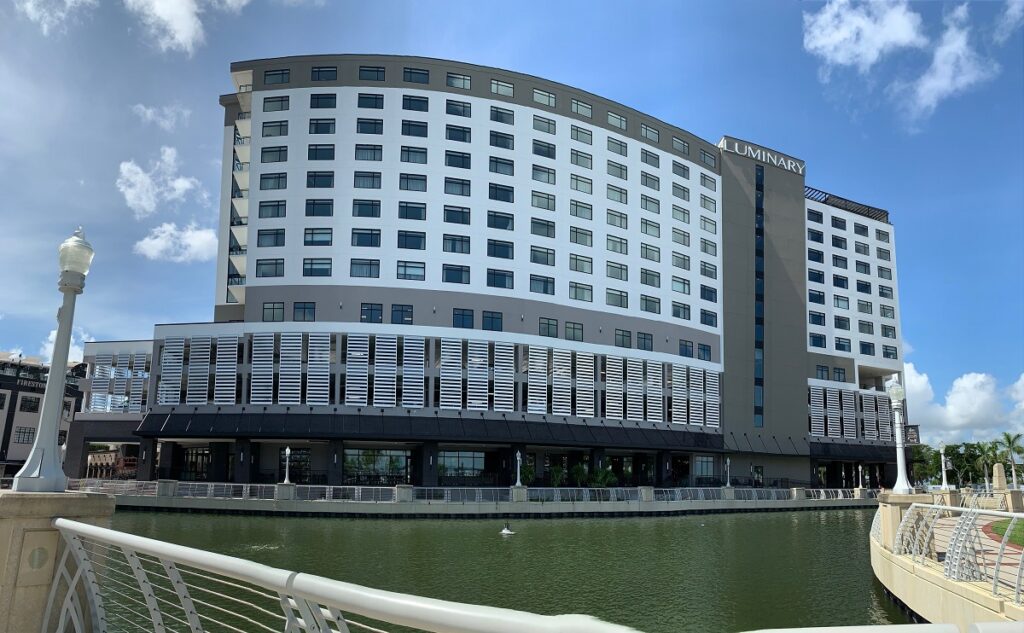 Clients: Mainsail Development – Marriott International
IOS Location: IOS Tampa
Name of the Project: Luminary Hotel & Co., Autograph Collection
Located in the River District of Fort Myers, Florida, the Luminary Hotel & Co. is a brand new, gorgeous hotel by Marriott International. Integrated Openings Solutions was tasked with design, installation, and implementation of doors and windows for the building. 
Working alongside trusted building partners Manhattan Construction and Viking Installation, the team members at IOS Tampa drew upon their capabilities and experience providing secure openings to outfit the building with beautiful, architectural wood doors, integrated with the hotel's sophisticated access control systems. 
Thanks to the contributions of IOS and dedicated partners, the 12-story building, housing 243 rooms and suites, was able to have its grand opening in August, 2020. The Hotel is connected to the Fort Myers Convention Center and provides a gorgeous view of the waterfront. The Hotel's name, "The Luminary" is a tribute to one of Fort Myers' most famous residents, Thomas Edison.
IOS Tampa's Project Management team was responsible for start-to-finish project management, coordinating unique access control solutions and providing opening hardware that best suited the project's aesthetic goals.