Name of the project: Pinellas County Public Safety Complex Doors and Access Control
Client: Gibraltar Construction Co. Inc.
IOS Location: IOS Tampa
IOS Tampa Provides Exterior Doors and Access Control to a Vital Community Resource
The Pinellas County Public Safety Complex has served the community since 2014. As a result of the hurricane season of 2004, municipalities in the Tampa Bay area worked to prepare for such potential emergencies. This complex includes a Pinellas County Sheriff's office, a regional 9-1-1 Center, and an Emergency Operations Center. The entire facility is located within a non-evacuation zone. Also, the building can withstand Category 5 hurricane winds.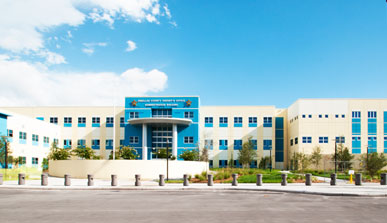 In July 2021, building partner Gibraltar Construction tapped IOS to help with a renovation project. The project demanded all new exterior doors and hardware. These are FEMA-rated, tornado-proof impact doors built to hold up in extreme weather conditions. So IOS Tampa worked with Gibraltar Construction to source and install access control technologies, electrified door hardware, exit devices, and windstorm-rated 3-point locks.
For this project, IOS Tampa worked closely with the facility's access control team to design and implement security solutions. The project completed on time by October 2021. This facility is a part of a capable and extensive emergency response strategy that provides essential services for the community in case of a major emergency event. Its presence reassures the local community that help will be there in case of a hurricane. Thanks to new exterior doors and access control solutions, this facility is even more capable.