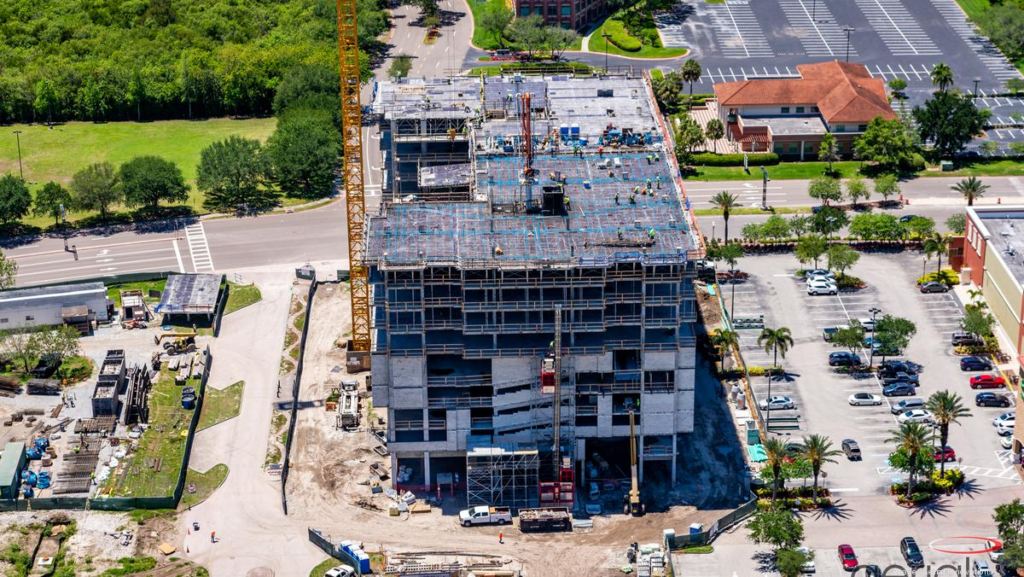 Client: Echelon Real Estate
IOS Location: IOS Tampa
Name of the Project: Waterview Apartments, St. Petersburg, FL
The Waterview Apartments at Echelon City Center in St. Petersburg, Florida is a stunning, 15-story facility. It houses 226 rental apartments, and has 13,400 square feet of ground floor retail and structured parking. The construction timeline will run from March 2020 to March 2021.
This building was in need of a wide variety of openings solutions, including access control, roll-up doors, pre-hung units, hollow metal doors, and door hardware for the entire facility. A project of this size and complexity required IOS Tampa to work closely with KAST Construction to carefully design, assemble, install, and implement openings for the entire structure. 
IOS Tampa called upon its resident experts and range of capabilities to complete the project. Project Managers from the IOS Tampa team worked with our professional Detailer and Access Control specialists to address this project's variety of needs. Multipurpose residential builds like this one require reliable access control systems that integrate with security systems to provide a secure, accessible living space for its residents and businesses. Thanks to the team at IOS Tampa, a cutting edge access control system was implemented along with the hardware needed to make it work.