Windows are a vital part of any building's aesthetic and airflow. Because of this, Integrated Openings Solutions provides windows for residential, commercial, industrial, and institutional buildings. Thanks to our extensive knowledge of code standards and window material options, the team at IOS can design and install interior and exterior windows to your custom specifications.
Firstly, we offer a variety of window panes suited to interior or exterior use, rated for energy efficiency. Secondly, IOS provides its customers a range of options including various opening mechanisms, frames, looks, and window hardware. 
Therefore, if you need replacements for existing construction or window solutions for a new build, contact the team at Integrated Openings Solutions. We'll take care of the entire process, from design to installation to implementation.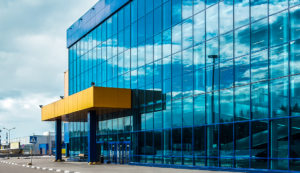 Integrated Openings Solutions, LLC (IOS) is a network of architectural and commercial openings solutions providers. We offer best-in-class customer service, capabilities, and products for projects needing Division 8, 10 and 28 specialization.
Want to learn more about how we help clients with Windows?